Welcome to Our Inn!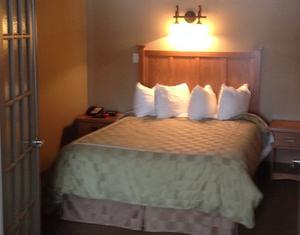 Welcome to Northern Inn and Suites, a newly built 24 room hotel, located right on Route 500 in Labrador City. Whether you are driving through, or staying in the area for an extended period, we can provide you with comfort and convenience in a great location.

Northern Inn & Suites offers 3 1/2 star accommodations close to all the local amenities. Our rooms and suites are smoke free, air conditioned and have their own exterior entrance with plug ins to plug your vehicle in on cold nights. We also offer free WiFi, cable TV, laundry facilities, and wheelchair accessibility. Pizza Delight is conveniently located right next door and has a full breakfast, lunch and supper menu.

Call 709-944-2425 to book your reservation today!